Yoga Weybridge Classes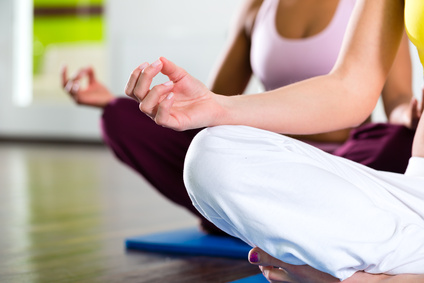 Mixed Ability Classes at Yoga Weybridge are for everyone in the Weybridge, Esher and Walton area. Classes in private venue are small with limited places, please contact me to pre-book your place.
Thursdays 9:30-10:45am Weybridge
You will be send details of exact location when you book your place. There is easy, free parking. Please arrive 5 min before the start of the class to allow you to settle. Investment £14
In a typical class, we tend to begin our practice with a simple meditation or breathing exercises seated or reclined. This helps us to arrive, centre, calm the mind and focus our awareness.
We then warm up and energise the body with simple exercises. We synchronise breath and movement and often follow this up with Sun Salutations, standing poses, hip and shoulder openers, twists, back bends and forward bends. Every sequence contains balancing and strenghtening asanas, core work, some inversions (even if it's just child's pose and downward facing dog) and relaxation at the end.
I lead students safely through a steady, slow mindfully flowing sequence of postures, you could call it 'Mindfulness Yoga Flow' with particular attention to alignment, helping to release long held tensions and warming up and moisturising connective tissue (fascia) and lubricating joints. Yoga is in essence a mindfulness practice, a moving meditation, where we find stillness in movement and energy in stillness.
The atmosphere is very relaxed, allowing you to let go of your daily routine and work to a level that suits you without competition or pressure.
So if you are interested in Yoga Weybridge, join me for the next class!
"Yoga, an ancient but perfect science, deals with the evolution of humanity. This evolution includes all aspects of one's being, from bodily health to self-realisation. Yoga means union – the union of body with consciousness and consciousness with the soul. Yoga cultivates the ways of maintaining a balanced attitude in day-to-day life and endows skill in the performance of one's actions."
B.K.S. Iyengar