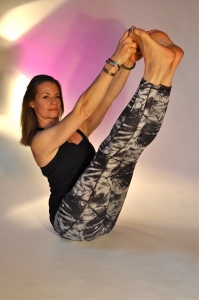 MuMu Yoga  offers a variety of weekly open Mixed Ability and Pre & Post Natal Yoga classes in the morning and evening in Kingston/ Hampton Wick and Weybridge. One-on-One/ Private Yoga Tuition (busy Commuters, Teenagers, Families etc), Corporate Yoga Classes, Yoga Therapy, Mentoring and private Meditation classes throughout the South-West London area.
If you can't commit to a weekly class you might enjoy slightly longer, deeply healing Yin Yoga sessions held twice a month on a Saturday.
I teach each and every class with love, care, enthusiasm, passion and devotion and my highest goal is always to help my students achieve their full potential on and off the mat, every day, in every way and enhance the overall wellbeing of each person, physically, mentally/emotionally and spiritually.
Each session is different, typically a mix of Slow Mindfull Flow Yoga, focused on correct and safe alignment, core stability and breathing, with some Yin Yoga to heal, energize and cultivate mindfulness to bring inner peace, balance and harmony. I always keep specific conditions of each individual in mind. My Yoga training is of high standards and I have been teaching for over 18 years and practising for 27 years. As a Reiki Master (4 levels) the additional healing benefit is of paramount importance in all of my sessions.
Yoga has been a great source of joy and comfort in my own life and has saved me countless times in so many ways. It's seen me through important stages of life and I cannot recommend this amazing, deeply transformative practice highly enough. It not only keeps the body strong, toned and healthy, lowers stress levels and makes you sleep better, but also cultivates mental and emotional strength, helps one to become more mindful and slows down or even stills the constant mind-chatter.
I also offer private 'Yoga Counselling', a form of Yoga Therapy or Life Coaching, which is designed to help people through major life changes and physical, mental/emotional and spiritual challenges. After an initial meeting and open talk, I use the healing modalities of Yoga, Meditation, Mindfulness, Breathing, Mantra, Chant and The Law of Attraction techniques to help my clients cope with whatever they are going through. Meetings are completely confidential and non judgemental.