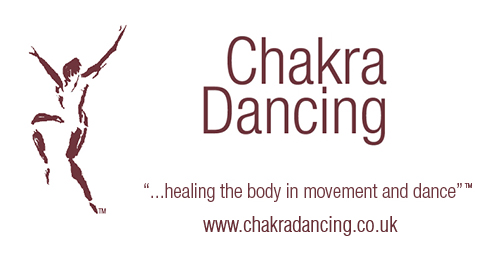 Chakra Dancing is a complete, fun and energising workout for body, mind and soul. It is designed to take you on a journey of self-discovery through the subtle energy centres, promoting harmony, overall healing and perfect health.
New Moon Chakra Dancing on Sunday 25th June, 4:30-6pm, 70min Chakra Dancing followed by 20min Relaxation and Creative Meditation at Bullen Hall, £12 Prebooking essential
Through spontaneous dance we are able to ground, release mental and emotional stress, stimulate and free up our natural flow of energy, chi or prana and balance the seven major energy centres or chakras. We all vibrate at many different frequencies, which can be linked to specific areas of the body and our endocrine system. Chakra Dancing leads to physical well-being and mental clarity.
The music we use during our Chakra Dancing sessions has been especially composed, is very powerful and reflects each chakra, from the deep earthy drumming music at the ROOT to the sexy funky soul of the SACRAL, let go of stress with the staccato punchy Latin jazz at the SOLAR PLEXUS. Then breathe in the intoxicating disco rhythms of the HEART, be mesmerised by native Indian chanting at the THROAT before chilling out with a contemporary classic at the THIRD EYE.
Feel enlightened at the CROWN with a moving angelic classical piece before descending through the chakras to the echoes of the Tibetan bowls. One is then ready to enjoy Creative Meditation.
All sessions are suitable for all ages and levels of fitness. Please wear comfortable, loose fitting clothes, trainers or bare feet and bring a bottle (no glass!) of water along to stay hydrated.
Muriel is a Diploma Chakra Dancing and Creative Meditation Teacher and Therapist and a Graduate Member of Chakra Dancing Ltd. www.chakradancing.co.uk
Chakra Dancing group sessions are scheduled once a month, usually on a Sunday afternoon 4:30-6pm. Muriel also teaches smaller private groups, one-on-one private therapy sessions and offers sessions for parties.
If you would like more info on Chakra Dancing and the classes Muriel is offering, you can contact her here.