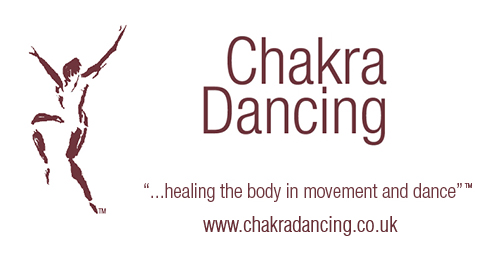 Chakra Dancing is for everyone from age 16 and suitable for all abilities . "Dance like nobody is watching", no right or wrong way to move your body, just YOUR way,  your dance, your body, releasing tensions and emotions to harmonise your natural flow of energy. You need absolutely no experience in dance or yoga.
Chakra Dancing is a complete, fun and energising workout for bodmind and soul. It is designed to take you on a journey of self-discovery through the subtle energy centres, the 7 major chakras, promoting harmony, overall healing and perfect health.
We usually dance on every 4th Sunday afternoon of each month.
Next Chakra Dancing session is on Sunday 28th January 4:30-6pm, 60min of Chakra Dancing followed by Creative Meditation at Bullen Hall in Hampton Wick, next to the library.
28th January 2018 4:30-6pm 
25 February 2018 4:30-6pm 
Through spontaneous dance we are able to ground, release mental and emotional stress, stimulate and free up our natural flow of energy, chi or prana and balance the seven major energy centres or chakras. We all vibrate at many different frequencies, which can be linked to specific areas of the body and our endocrine system. Chakra Dancing leads to physical well-being and mental clarity.
The music we use during our Chakra Dancing sessions has been especially composed, is very powerful and reflects each chakra, from the deep earthy drumming music at the ROOT to the sexy funky soul of the SACRAL, let go of stress with the staccato punchy Latin jazz at the SOLAR PLEXUS. Then breathe in the intoxicating disco rhythms of the HEART, be mesmerised by native Indian chanting at the THROAT before chilling out with a contemporary classic at the THIRD EYE.
Feel enlightened at the CROWN with a moving angelic classical piece before descending through the chakras to the echoes of the Tibetan bowls. One is then ready to enjoy Creative Meditation.
All sessions are suitable from age 16 and all levels of fitness. Please wear comfortable, loose fitting clothes, trainers or bare feet and bring a bottle (no glass!) of water along to stay hydrated.
Pre-Booking and Pre-Pay essential, £12.50 online via PayPal (link below) or bank transfer ( details upon request).
Just wanted to say what a fabulous, enjoyable and energising evening I had chakra dancing! I appreciated your professionalism whilst grounded in deep spiritual commitment! I've been yearning for something like this for a very long time and will definitely be attending your next events and encouraging others to join me!
This was my first chakra dancing class. After overcoming a hurdle of self-consciousness, with your gentle and experienced help, it turned into a most joyful, liberating, energising experience. I had forgotten what it is like to freely express myself! To let the body flow, feel the rhythm, express emotions and respond to music in a deep and meaningful way. Your teaching helped enormously. And I loved the meditation at the end. Thank you for this initiation. I'll be back!
I love your yoga classes but was a little nervous about attending chakra dancing, because I am naturally a self-conscious dancer.  I needn't have worried –  chakra dancing is a great way to relax. I loved your guidance, felt at ease and was able to free-flow throughout.  The music was perfect and the meditation too!  I will be coming regularly